Protesters Keep the Healthcare Heat on Knight
More than 50 protesters dressed in bandages and brought crutches in solidarity with the patients victimized under the GOP Wealthcare bills put forth by the House and Senate. Braving a heatwave, Indivisible: Conejo members joined CA-25 activists to make sure Rep. Knight knows his constituents haven't forgotten his vote on healthcare, and that they'll be watching him if the Senate manages to send the House a reconciliation bill finalizing the GOP's vicious "Repeal and Replace" campaign against the Affordable Care Act. The Senate is expected to vote on its version of the Republican's Trumpcare bill this week.
Finding Peace in the Summer of Resistance
Our children and grandchildren will remember this time as one of conflict and unrest; it's the culmination of historical forces in play for decades, and no doubt will make for fascinating reading decades from now a la All The President's Men...but that will be then. This is now. We are still immersed in cultural conflict that requires our active participation in the civic life of our country to avoid permanent damage to our Republic.

Conflict is exhausting. We know it's indispensable when we combat evil: Kennedy reminded us of this in 1961: "The only thing necessary for the triumph of evil is that good men do nothing." Well, we've marched, we've written, we've called, and we've organized. Maintaining the fever pitch of resistance is difficult, and despite daily provocations (Wealthcare bills, anti-LGBTQ amendments, and really? Ivanka at the G20? Come on) we are learning how to focus our energies on substance rather than distraction. Wealthcare and anti-LGBTQ amendments are substance; Ivanka sitting next to President Xi Ping, and the other adventures of the absurd First Family, are distractions if they keep us from action on the genuine threats to our democracy. When we take back the House in 2018, and the White House in 2020, the absurdities will depart along with the dangers.

All this is by way of drawing your attention to our pathway to 2018 and 2020. Amidst all the conflict and distraction, there is a very clear road to taking back the House. For those of us in the Conejo Valley, that road runs through the streets of red California Congressional Districts and to the homes of their unregistered progressive voters. We need you to literally walk this road with us: the doors must be knocked on; the personal conversations have to happen. Those conversations must be nurtured into relationships over the next year; and those relationships converted to votes in the midterm and Presidential elections.

The conversations that will happen along the way will be chances to create a peaceful path forward past the conflict; not just for ourselves, but for those communities in which we register voters, and then for the country as a whole. Past the incivility and absurdities; past the attacks on our civil rights and our vulnerable neighbors; registering voters, one at a time, is how we lay down that path. There is no shortcut past the conflicts our society faces: unless we as members of Indivisible: Conejo commit to registering progressives in gerrymandered districts, the change will not happen. But if each of us commits to registering 10 people in the next 12 months, we'd have 15,000 new voters to get to the polls. When you consider that we join forces with the local groups for these districts, you realize the tidal wave of voters we can create.

Indivisible: Conejo is following that road into CA25 and CA22, represented by Steve Knight and Devin Nunes, respectively. Knight votes 100% with the Trump administration, and Nunes is under ethics investigation for mishandling classified information when he directly interfered in the Trump-Russia investigation as Chair of the House Intelligence Committee. With the leadership of the Simi Valley Democratic Club, voter registration drives are happening at least twice a month inside the 25th. Indivisible: Conejo volunteers actively work on these canvasses. We're pushing further, though, into the Central Valley where decades of gerrymandering and active social repression of minorities have created the lowest percentage of registered voters of any congressional district in California. Like the 25th, CA22 has demographics that favor progressives, but only if we blue districts support the local voter registration canvasses with our greater strength in numbers.

The next two weekends present the perfect chance for your first step on this road. This Saturday and next, the Simi Valley Democratic Club is running voter registration tabling and canvassing in the 25th District next door to ours. On Saturday and Sunday, July 22 and 23, Indivisible: Conejo is leading Indivisible volunteers from all over the state to help our friends in Fresno, Visalia and Tulare at our first monthly voter registration canvass. The local progressives are excited to have the support: it means a lot to them that we care enough to brave the famous Central Valley heat to help pave a path to victory in 2018 and beyond.

If you're committed to finding a way through the conflict our country faces during this summer of resistance, then join us. We can grow weary of anger and partisanship, of shouting and outrage: but we won't grow weary of building our Republic by welcoming new participants to our democratic process. Sign up now for the upcoming voter registration drives this month - and let's show the world how a democracy puts itself back on the road of peace.
To Irwin, with Love, from Indivisible: Conejo
Thanks to all of you who hosted and attended our SB54 Calfornia Values Act postcard parties, we mailed more than two hundred cards to State Assemblywoman Jacqui Irwin asking her to vote yes on the bill. A vote is expected later this summer.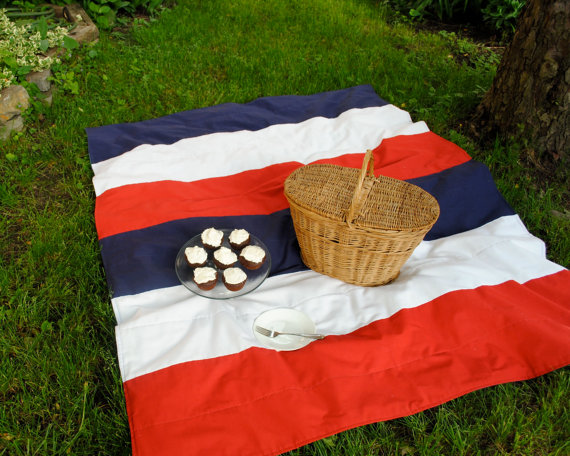 Save the Date!

Indivisible: Conejo
Family Summer Picnic Potluck!
8/27, 11 a.m.
Conejo Community Park
UPCOMING ACTION TEAM MEETINGS
News from the Issue Action Teams
Is there a group below whose work you'd like to join? Take a moment to fill out our "Join Us" form so you can stay in touch with the issues that concern you.
Swing Districts / 2018 Election
The team invites you to sign up for Swing Districts' first group field trip! For those of you not going to the Central Valley to campaign against Nunes, we'll be joining the Simi Valley Democratic Club's "July Day of Action." It's a canvassing event on July 22 at 9:30 a.m. in Simi Valley - see the information above to RSVP. The team is working on the candidatescore card/matrix and the questions for the congressional candidates forums we're helping to host. In addition, we're considering effective tactics in the 25th and 26th districts.

Individuals with Disabilities' Rights
Next week is critical for Trumpcare. It is rumored that the Senate will vote next week. In support of her efforts to resist the bill, the Disability Rights Team has an appointment with staff in Senator Kamala Harris's office on Monday, July 17. The Senator wants a variety of stories and pictures that represent how our community will be devastated by Trumpcare. We will give her a presentation and photo collage from our #RiseUp4HealthCare campaign. We need more photos and video testimony! Click here to view & download our customizable sign. Please download, write in why you care about health care, and take a selfie and/or shoot a video. Post it to our Facebook page, or if you don't want your name associated with your photo or video, you can email it to riseup4healthcare@gmail.com. We incite you to join our team at www.facebook.com/groups/RiseUp4HealthCare/, and on Twitter @RiseUp4HCare.

Healthcare
See photos and story, above.

Immigrants' Rights
Team members attended a press conference urging law enforcement support of SB54, aimed at California Chief of Police and California Police Chiefs Association president Medrano. The hoped-for support from CalChiefs would offset the continued opposition from the California Sheriffs Association, led by our own Ventura County Sheriff Dean. This week the team lead a Twitter campaign in support of SB54. There will be no July meeting due to holidays and vacation, but we'll see everyone on Wednesday, August 23, at 5:30 p.m.See the photos of our postcard mailing celebration, above.